Oral surgery is a specialized area of dentistry that focuses on surgical treatments for a variety of dental and oral conditions. Our dentists are trained to perform a range of procedures, from routine extractions to complex surgical procedures such as dental implant placement.
Our highly skilled and experienced dentists are dedicated to ensuring the best possible outcomes for our patients, using the latest surgical techniques and technology to minimize discomfort and recovery time.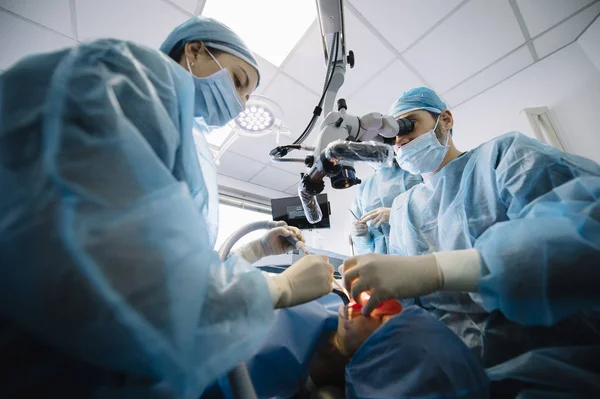 Some of the oral surgery procedures we offer include:
Tooth extractions: This is the removal of a tooth that is damaged or cannot be saved. It can be a simple or surgical procedure, depending on the complexity of the case.
Dental implants: This involves the placement of an titanium implant into the jawbone, which can support a replacement tooth or bridge. Dental implants are a popular and long-lasting solution for missing teeth.
Wisdom teeth removal: This is a common surgical procedure that involves the removal of the wisdom teeth, which can cause pain, infection, and other dental problems if left untreated.
At our practice, we prioritize patient safety and comfort, and strive to provide a stress-free and comfortable experience for our patients. Our dentists work closely with each patient to develop personalized treatment plans that meet their unique dental needs and goals.
If you're in need of oral surgery, we're here to help. Contact us today to schedule a consultation and learn more about how we can help you achieve optimal dental health and wellness.